Wine is nature tamed and bottled. But it can still have a wild spirit. And after the intense and measured work, measured work of handcrafting our sustainable, world-class wines, our winemakers crave that wildness too.
That's when they head for Te Henga for inspiration.
Te Henga is a raw and rugged iron sand surf beach, where the northwest wind hits New Zealand's west coast. A summer favourite, it attracts independent spirits chasing the reinvigorating and restless energy of nature.
That same wild energy and respect for nature's power is captured in every bottle of our Te Henga range.
West Auckland has a long tradition of winemaking, handed down through local families for over a century. And though in the early days the industry was small, simply producing wine for the West Auckland locals, things kind of grew.
Over the past 30 years, New Zealand has become a major wine exporter with vineyards in Hawke's Bay and Marlborough that are the envy of the wine world. Many of the biggest wineries were first born in West Auckland. But now they serve their wines all over the world.
The Te Henga range is our winemakers' tribute to a beach that's always reminded them of nature's raw power and beauty. The Te Henga label design is inspired by the way the wind whips through the marram grass and sculpts black contours into the iron sand.
While our wines are grown across Marlborough and Hawke's Bay, West Auckland is still home. An awesome spirit of freedom and independence defines the landscape and the people here. Te Henga lets us share that spirit with the world.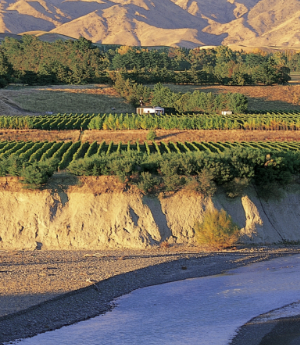 Nature deserves our respect. It gives us the ground we grow on, the rain that waters the vines, the sun that ripens the fruit. It is generous and unselfish. So we follow a similar path, employing sustainable practices on all our vineyards and complying with the New Zealand wine industry's exacting sustainability standards. We tame nature for our wines,
but never break it.
Want to learn more about Te Henga Wines?
The grapes for our Te Henga wines are grown at our vineyards in New Zealand's best growing regions, handcrafted into deliciously drinkable wines that capture the spirit of West Auckland, then exported all over the world for you to enjoy.
Contact us